Looking for Bang-Bang
Looking for Bang-Bang was redeveloped in 2018 for a once off performance as part of the International Literature Festival Dublin.
Production developed from the stories of older people in and around Dublin. Touring within Nursing homes, Day Hospitals, active retirement settings and traditional theatre venues. Supported by HSE South Eastern Region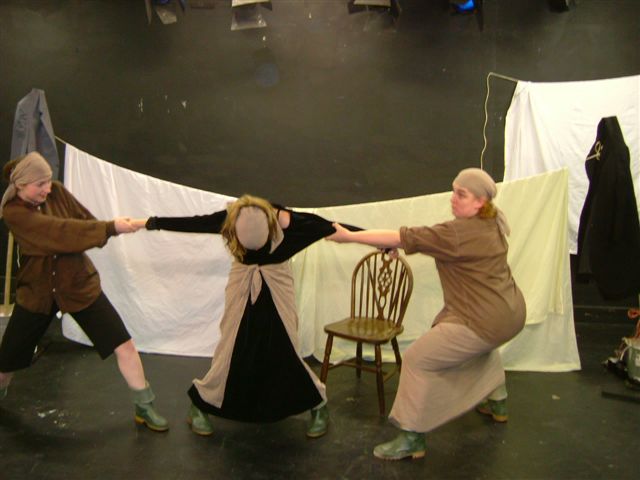 A theatre production developed by Shadowbox from the stories and writings of older people from Dublin and surrounding areas. After piloting in 2004 the production was recast, further re-worked and commissioned by HSE south western area health promotion dept for 5 Theatre performances and 5 health settings for older people performed during May 2005.
Production Aims
To present oral history in an engaging entertaining way, accessible to audiences of all ages but particularly older people.
To explore new ways to present the traditional story