About Shadowbox
About Shadowbox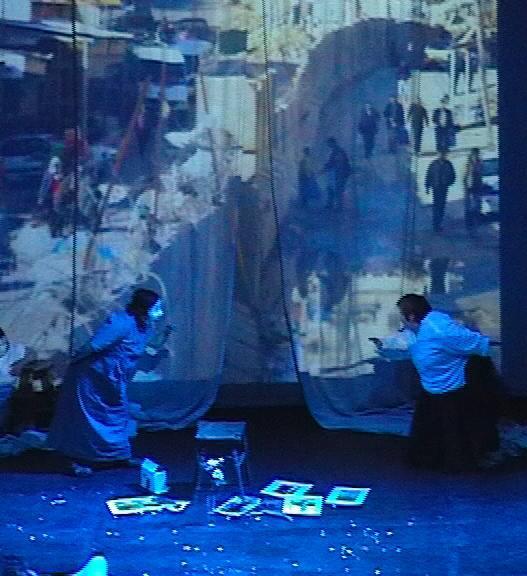 Since 1998, Shadowbox has been at the forefront of social engagement within Irish theatre.
When we started out, it seemed to us that the true voices of Irish lives - particularly of the marginalized - were being ignored on much of the Irish stage. We set about recording and celebrating the lived experiences of our neighbours - the comedy no less than the tragedy - and creating in the process theatre that was both revealing and professional, enjoyable and meaningful, both for our audiences and those involved.
In 2001 Shadowbox was the first theatre company in Ireland to establish a professional ensemble for Actors with Intellectual Disabilities. Since that time, our ensemble has toured throughout Ireland, encouraging the most diverse audiences to the recognition that artistry is not an intellectual function, but a faculty of our shared humanity.
We make art because we're human, not to prove we're human.
At the same time, we wanted to explore the notions of personal history - narrative, consequence, presentation - as regards the older members of our community.
How do you present the past adequately, without nostalgia or sentimentality, but still in accord with memory? Memories were not enough for us. People have imaginations, too. We weren't satisfied until we had explored both the truth and the fiction, the lived and the desired, the hoped-for and the feared.
The result was performance and record (in book form) which we named "The Other Side of Here". The performances were titled Looking for Bang-Bang (2003) and Industrial Yarns (2007).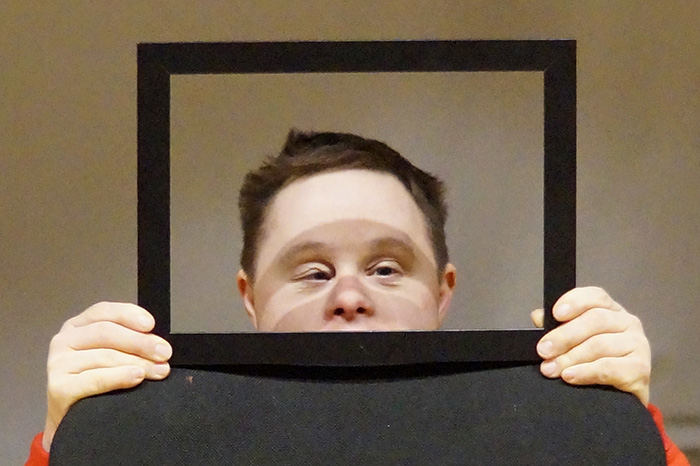 The past is not so foreign: it's your neighbour talking and your ear tilted to hear.
Of course, our work has taken us further afield than Ireland: we have toured extensively in the UK, the Americas and Europe.
Some Highlights
In 2004 Shadowbox were featured in the RTE documentary series Would You Believe
In 2005 our production Outside was short-listed for the Judges' Special Award at the Irish Times Irish Theatre Awards. Shadowbox was specifically recommended "for the excellence of its work with actors with intellectual disabilities." We lost out to Druid in the end (who doesn't?), but the recognition we received spurred us to further ground-breaking theatre ...