News
Summary 2018
We have had an exciting year in 2018, performing Somethings to a sold out Peacock Stage in the Abbey Theatre and as part of the Inugural Abbey 5x5 programme. As well as revisiting an old friend in one of our earlier productions of Looking for Bang-Bang which we were invited to recreate as part of the International Literary Festival Dublin. We also continued with our Workshop programmes providing summer intensives and Introductory Visual theatre workshops. As we hurtle towards the end of 2018 we wanted to share what we have been up to and are up to next.
Productions 2018
Somethings - Abbey 5x5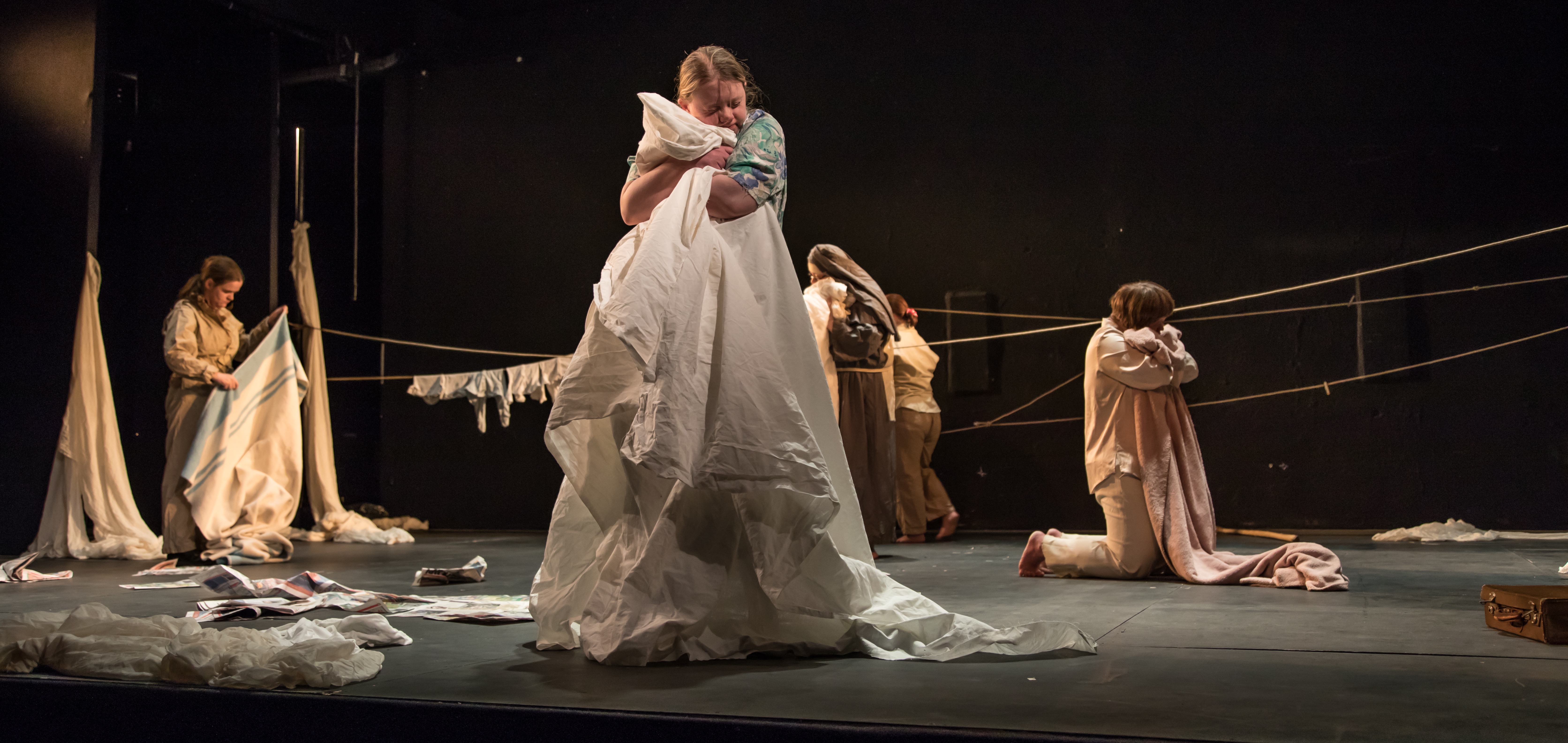 Somethings was our latest production devised by an all female ensemble of performers with ID and directed by Gemma Gallagher. Originally developed in 2017 through project funding from the Arts Council of Ireland. Most recently featured as part of the inaugural Abbey 5x5 programme, where the piece was further developed and played to a sold out Peacock stage in the Abbey.
The development of somethings began with a blank canvass and subject matter emerging from the start centered around children and the choices that are taken away form us. Very early on in the process we reflected on the Tuam mothers and babies scandal and it became an underlying presence in the piece, leading to further reflection on ourselves as women and our right to have children.

Looking for Bang-Bang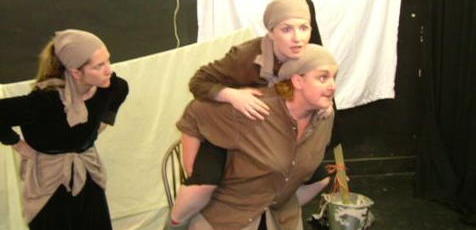 Shadowbox was invited to redevelop Looking for Bang-Bang as part of the Stories from the City programme at the International Theatre Festival Dublin 2018. Looking for Bang-Bang celebrates our work in verbatim theatre a cherished piece that is timeless in it's content and style, created as a celebration of the spoken word and the stories of Older citizens living in Dublin.
Looking for Bang-Bang is a play based on and inspired by true writings and stories, interwoven by Shadowbox's particular theatre style. During the play the actors switch between playing adults and children and take us on a journey of memories and discovery.
Looking for Bang- Bang was created as a celebration of traditional storytelling, born from the Shadowbox 'Recall and Imagine' a programme working with older people encouraging remembering, imagining and reimagining through Theatre, storytelling and creative writing.
Looking for Bang-Bang is a thought provoking production, a celebration of an oral culture, that despite technology, still exists.
Shadowbox, first started 20 years ago on a drive to put voice to authentic voices and create theatre reflecting lived experiences.
Previous Organisations worked for:
Solstice Arts Centre, Backstage Arts Centre, Aras Inis Gluaire, Ard Aoibhinn-Wexford, Blanchardstown Hospital-Therapeutic Unit, Clonskeagh Hospital, Community Day Service Unit-SCR Dublin, Droichead Arts Centre, Fingal County Council, Golden Circle –Rathdangan, Health promotion unit -East Coast Area Health Board, HSE South Eastern Region, HSE Health Promotion Department, Inclusion Ireland, Irish Wheelchair Association, Kinvara Nursing Home, KCAT-Kilkenny, Limfjordsskolen -Denmark, Mencap UK, Mercy Order -Roscommon, Mermaid Arts Centre, Mullingar Arts Centre, Nagle Rice Experience -Wexford, Our Lady of Fatima School, Rehab Care, Sheatre Ontario -Canada, St. Mary's Hospital -Phoenix Park, Sunbeam House Services, Wexford Arts Office, Western Care.