Industrial Yarns is taking bookings for 2015
Industrial Yarns is a play based on and inspired by the true writings and oral histories of older people, interwoven by Shadowbox's particular theatre style. Set against the backdrop of 1963 in Industrial Ireland, the year Kennedy visited Ireland and the year he died. Its focus is on working life, most especially those who formed the fabric and backbone of economic life in small towns around Ireland at that time. Industrial Yarns is currently being reworked exploring working conditions 50 years on. Are the stories really that different as the world faces another period of change?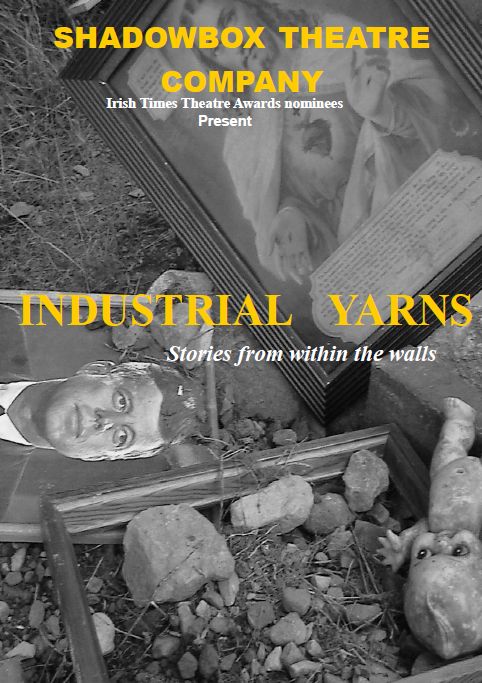 During the play the actors switch between playing adults and children and take us on a journey of memories and discovery. Told lovingly, hauntingly and sometimes tragically through their characters' eyes, this fast paced and moving play has been delighting audiences.
Shadowbox will be touring UK and Ireland with 'Industrial Yarns' from Autumn 2015. Industrial Yarns is suitable of a number of settings and has so far been performed outside, in mainhouse theatres, health settings as well as adapted to be performed in Wicklow Historic Gaol. Any booking enquiries to admin@shadowboxireland.com